Split screwed cable gland (brass)
Multifunctional, split screwed cable gland consists of brass, nickel-plated
Fields of Application
Machine and apparatus construction
Medical and technical appliances
Nuclear installation
Planned construction
Measuring, control process technology
Industrial facilities
Usage
Split screwed cable gland with PG- or metrical thread. For uses in areas involving special requirements and functional reliability as well as a high strength fo shape.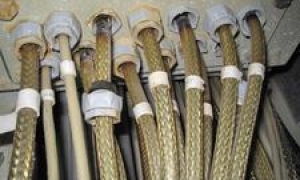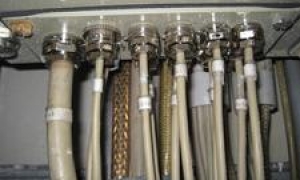 Advantages
Assembly and exchange possible in working state saving time and money. No clearing of components needed as well as no clamp work needed.
References
For every screwed cable gland different gasket ring with the protection of the flanks for faceplate of the different cable diameters are offered. A gasket ring with the biggest diameter is provided in the shipment. Special sizes upon request !
Technical Data
| Characteristics | Description |
| --- | --- |
| Thread form | PG Thread or metrical Thread |
| Protection Type | IP 65 (after DIN EN 60529), approved by technical Inspection Agency (TÜV) |
| Type of Connection | PG 11-PG 48 ; M16-M50 ; Special sizes upon request |
| Materials | connection: brass, nickel-plated sealing: NBR 70 |
| Usage Temperature | -25°C to +80°C (for short periods of time up to 100°C) |