Split screwed cable gland (plastic)
Multifunctional, split screwed cable gland consists of plastic
Fields of Application
Machine and apparatus construction
Medical and technical appliances
Nuclear installation
Planned construction
Measuring, control process technology
Industrial facilities
Usage
Split screwed cable gland with PG- or metrical thread. For uses in areas involving special requirements and functional reliability as well as a high strength fo shape.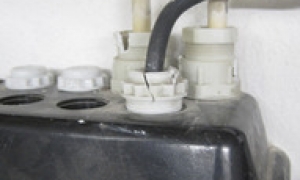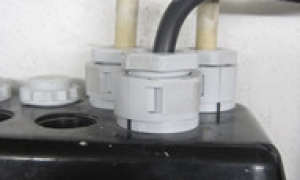 Advantages
No follow-up testing of consumer
Immediate insertion and connection of cables in distribution possible
Installation and replacement possible during operation, high cost and time savings
No unlock the clamping components and no work needed.
References
For every screwed cable gland different gasket ring with the protection of the flanks for faceplate of the different cable diameters are offered. A gasket ring with the biggest diameter is provided in the shipment. Special sizes upon request !
Technical Data
| Characteristics | Description |
| --- | --- |
| Thread form | PG Thread |
| Protection Type | IP 64 |
| Type of Connection | PG11 - PG16, PG21 - PG29 upon request |
| Materials | Screw connection: Polyamide PA6 GF30 Sealing: SARLINK 3170 Claw: POM |
| Usage Temperature | -30°C to + 100°C |
| Colour | RAL 7035 Light gray, other colors available |